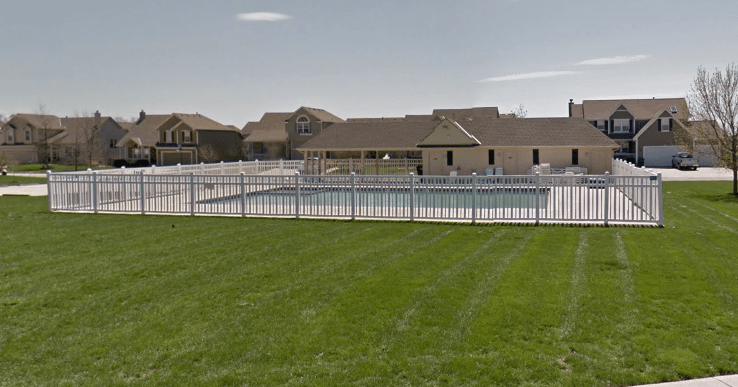 OHS Pool / Common Grounds Rules
FAILURE TO ADHERE TO ALL RULES LISTED BELOW AS WELL AS THOSE POSTED AT THE POOL MAY RESULT IN LOSS OF POOL PRIVILEGES
Pool hours are General Swim: 9:00 am – 9:00 pm. Adult Homeowners Only: 9:00 pm – 10 pm. This does not include the adult children of a Homeowner. Please respect these times.
There will be absolutely no 'buzzing in' of anyone outside of your household into the pool area. Each homeowner must have their assigned pool card to gain access to the pool.
As the Homeowner, you are responsible for the actions of all members of your household as well as your invited guest. Sharing of pool card with non-family members is prohibited.
No Lifeguard will be on duty – Swim at your own risk. No diving.
The baby pool is for children 4 years old and younger. Swim diapers are REQUIRED for all children who are not toilet trained. For health reasons, Olympic Pool Management will close the entire pool for 24 hours should someone defecate in the pool.
Not allowed inside the pool gate: running, pushing or dangerous horseplay, bicycles, animals, skateboards, muddy shoes, glass bottles, and balloons. Obey City of Lee's Summit smoking ban.
Not allowed in pool area or parking lot: radios without headsets, drugs, alcohol, profanity, sexual contact of any kind, people under the influence of drugs or alcohol. Obey City of Lee's Summit smoking ban.
No climbing, pulling or pushing on the fence.
No tampering with drains or other equipment (such as the water hose, pool skimmer). Drains are expensive to replace & are pulled for emergencies only.
No putting chairs into the pool or jumping off chairs into the pool.
Please limit the number of guests you bring. If you allow a babysitter to bring your children, the babysitter must be at least 18 years old and in control of your children at all times. If you run a daycare out of your home, you may not bring more than 4 non-family children at any time.
Children 14 and under are not allowed to use the pool without an adult (18 or over) in attendance.
Leashed animals in the common area only. No pets allowed inside the pool gates. Obey Lee's Summit leash law. Owner is responsible for clean up after animal at the time of incident.
Pool parking lot closes at 10:00 pm. The lot is reserved for patrons attending the pool.
If your pool card is lost or stolen, there will be a $15.00 fee to replace it. Pool cards will be activated within 3 days if HOA dues are paid late.
Violations of the rules or safety concerns should be brought to the attention of HOA officers or pool committee members. Contact information will be posted on pool bulletin board.